Clothing Decision Flowchart Free Resource
Your closet's a packed mess and you know you've got to get rid of some stuff, but which stuff? It's hard to be objective about clothes, especially when they represent something aspirational or nostalgic. I created this flowchart to make it easier to objectively evaluate your wardrobe so you aren't digging through clothes that no longer fit, flatter, or make you happy to wear them.
Special thanks to Devender Sellars for doing the fancy computer design things I have no idea how to do and making it so pretty.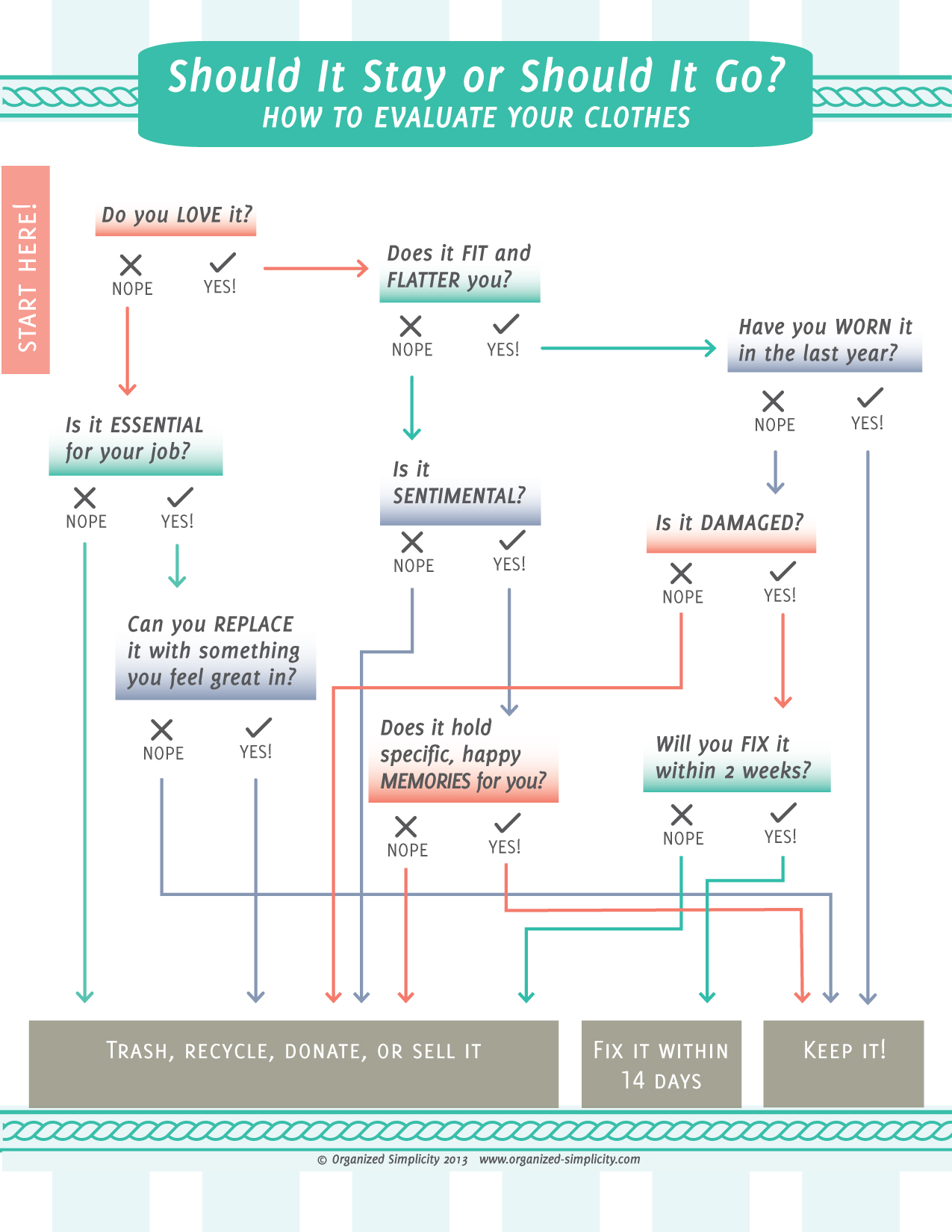 ---